Maximize your dental benefits-You may be eligible for more teeth cleaning this year.
Part of my job is helping my clients maximize their dental benefits. Dental plans are all very different. Very much like each person's individual needs. You may not be aware of what exactly you are eligible for under your plan. Teeth cleaning is NOT limited to an interval. Each member of your family is eligible to have a Registered Dental Hygienist (either in a conventional dental practice or an independent dental hygiene practice) spend a certain amount of time cleaning their teeth every year. Not every 6 mths, 9 mths or annually it's based on time. Often alot of this "cleaning time" is wasted at year end if you don't know it's available to you. Cleaning is also known as scaling or debridement. Do you know what you are eligible for? Don't let those dental benefits go to waste. Schedule a cleaning today! 519-736-1100 Not sure book a free consultation.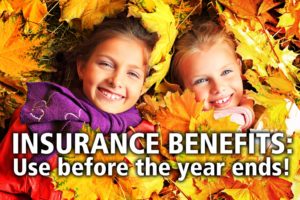 Dental insurance companies have thousands of dental plans. Each one has different details and eligible services. Your employer chooses which plan they want for their employees according to cost and many other factors. Make sure you know the details of your plan! Ask your insurance company, check out your booklet or ask your dental provider. Your dental hygienist or dentist can help you decipher the codes and procedures and make what you are eligible for very clear. Keep in mind insurance companies want to save money and there are often many services that will benefit your health that may not be "covered". Your dental hygienist will always provide and explain your options.
The portion of your care that is most important is preventative dental care. Preventative dental care includes teeth cleaning, polishing, exams, oral hygiene instruction, remineralization and cavity prevention. This is the part of your care that enables your professional to monitor your oral health and assess for any risk factors that may contribute to oral diseases. He or she will also design a home care plan that optimizes your health. For example acid reflux or diabetes greatly increases your risk for cavities and gum disease. Having enough dental cleaning and assessment equals a healthier mouth and body. Longer time periods between your visits leaves the door open to diseases. Waiting for pain when it comes to your teeth is a very bad idea. Often oral disease has no symptoms. By the time your feel pain the problem is a big problem requiring treatments like surgery or root canal therapy. No thank you:) I prefer the proactive or whole body or holistic approach to dental care. 
Talk to your dental hygienist about your benefits and how to maximize them. Book your dental cleaning today! 519-736-1100 Request a free consultation.
Embrace Dental Hygiene Independent Dental Hygienist Registered Dental Hygienist Serving Windsor-Essex Amherstburg Whole Body Dental Care Dental Care for your Healthy Lifestyle