Independent Dental Hygiene and Hygienists-Choose your dental care provider.
The government amended the Dental Hygiene Act in 2007 which made it possible for Registered Dental Hygienists to practice independently. This was done to make preventative dental care more accessible to people in Ontario. Having a healthy mouth is necessary for a h
ealthy body! Don't put off your dental care.
What is a Registered Dental Hygienist or RDH? A RDH provides: oral assessment incl. oral cancer screening, debridement (teeth cleaning), stain removal (polishing), apply anticariogenics (cavity prevention agents), sealants, desensitizes teeth, denture and appliance cleaning,  nutritional counselling, teeth whitenin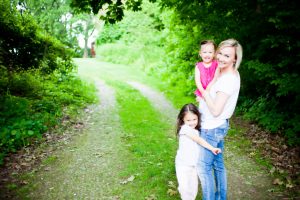 g, custom sports mouthguards. You need a Registered Dental Hygienist we are prevention specialists! Services
Embrace Dental Hygiene is an Independent Dental Hygiene Practice and Jen Mayhew is an independent Registered Dental Hygienist.
Why choose Embrace Dental Hygiene?
No anxiety, no drills, no needles. Many people have anxiety related to dentistry and avoid going to a traditional office. This is  not a traditional office. The practice is designed to be relaxing and welcoming everything from chosen colors and music I play. The treatment chair is equipped with massage and heat, I use aromatherapy and offer an infused hot towel following most appointments.
Lower fees. We follow the ODHA fee guide which is 10%-30% lower than the Canadian Dental Association fee guide. For those who don't have benefits this is a cost savings. For those who do we accept all forms of benefits and can submit claims electronically on your behalf.
Exceptional customer service and experience. No waiting weeks to make a cleaning appointment.
Convenient flexible hours. I offer evening and weekend appointments. If you don't see a time that will work for you call me and I will make one.
Customized treatment plans and home care plan for each client. I can work with your dentist if you have one and/or can provide referrals if necessary.
Conveniently located on Sandwich St. S. with plenty of parking.
Did you know that your benefits may pay for more cleaning this year? Don't wait call now to find out if you are eligible before the year ends!
Our new client cleaning and assessment package is just $150 dollars. An exam alone at a traditional office can be $100.