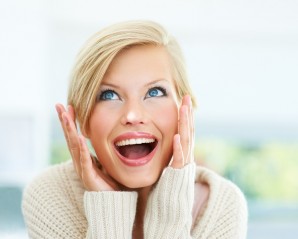 Embrace Dental Hygiene offers Professional Teeth Whitening in Windsor Essex, Amherstburg-Smile big and bright. 
Whiten your teeth at Embrace Dental Hygiene. Everyone wants whiter teeth. We've all tried over the counter whitening products. Often wasting time and money! Professional products give you professional results. If you are unhappy with the color of your teeth give me a call I can help. We will find what will work for you. I am your teeth whitening specialist. I find the best new products and bring them to you. Book a complimentary consultation or Call 519-736-1100, email [email protected] to schedule your teeth whitening today.
Teeth Whitening Options
In Office LED Teeth Whitening Starting @ $175-Save $25 Until Jan 15th/2018
In office LED tooth whitening will brighten your teeth 2-6 shades in just 20 mins. It's fast convenient and sensitivity free. The Spa Dent system that I use is amazing. It's a licensed natural health product…containing some wonderful ingredients that actually improve the health of your teeth and tissues while whitening. Whether you want a little or a lot I will customize the appointment for you. Walk in unhappy with the color of your teeth walk out smiling bright! And your appointment is spa inspired. It includes a heated massage chair and aromatherapy. Have a look at the video.
Whiten your teeth 2-6 shades in minutes not days. All you have to do is relax in the heated massage chair, enjoy aromatherapy and gentle music. Call me today to book your visit 519-736-1100 Save $25 dollars if you book before the end of January

Posted by Embrace Dental Hygiene on Sunday, January 14, 2018
You can also choose to purchase 6 months of product to help you maintain your results. Because let's face we are not giving up our red wine and coffee forever. This product can be applied with a tooth brush or in the tray included. This costs just $50.
Take Home Professional Teeth Whitening Kit $140
Would you like to whiten your teeth at home at your convenience? Then you want a professional take home whitening system. You will receive trays made to fit your teeth, a case to store those trays and 4 syringes of whitening gel. The professional strength whitening gel is applied at home for a period of 2-4 weeks to whiten your teeth to the desired shade. This gel includes a built in desensitizer to prevent tooth sensitivity. The trays are yours for whenever you need to touch up in the future. A syringe of gel to touch up is only $20.
Whitening Pen
Do you want to skip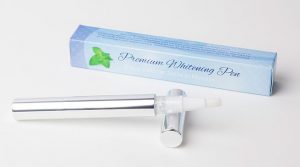 the trays all together? Choose a whitening pen. Simply apply the gel daily for a bright smile.
Teeth that have been professionally cleaned within 30 days will whiten the most predictably. Talk to Jen about her spa inspired dental cleaning appointment:)
A consultation may help you choose which system will work for you.  Consultations are complimentary. Call now to book your appointment 519-736-1100 or email [email protected].
Providing preventative dental care in Windsor Essex, Amherstburg. Teeth Whitening in windsor essex.
Holistic approach to dental care in Windsor Essex, Amherstburg
*Whitening is not suitable for all. Results vary.