Have Your Teeth Cleaned at Embrace Dental Hygiene-First Visit 
No Anxiety, Lower Fees, and Customized Care
Have your teeth cleaned at Embrace Dental Hygiene:) Who doesn't want clean, white, healthy teeth? No one right. But sometimes you hesitate to call a professional and schedule your preventative dental cleaning. Did you know you have options? You can choose who cares for your teeth. You are no longer limited to a traditional "dental" office. You can visit an independent dental hygienist and have your teeth cleaned. This is amazing for lots of reasons. Embrace Dental Hygiene is an Independent Dental Hygiene Practice. There is no anxiety, your care is customized to your individual needs, and it's designed to prevent future dental problems. Yes your care is recognized by your dental benefits and we submit claims on your behalf.
Call today and schedule your visit today 519-736-1100 or email jen@embracedentalhygiene.com.
Let's talk about the why first.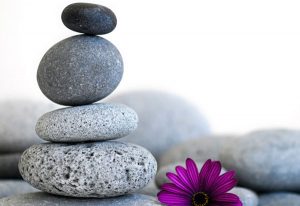 No Anxiety-Nope there is none of that here. Honest. Our office is designed to be welcoming and relaxing. No needles no drills and we offer whole body care. The dental chair has massage and heat. We design your visit around you. We use and offer products and treatments that don't contain harmful chemicals and that will support your overall health and wellness.
Customized Care-That kind of says it all doesn't it? Customized…created for you according to your needs and preferences. Care…We care about your health and helping your prevent future dental concerns. With our help you may no longer experience dental problems. Taking a whole body approach to dental care promotes the healthiest treatment outcomes.
Prevention Focus-We are dedicated to improving your health. We will help you prevent future dental concerns. At Embrace Dental Hygiene we help prevent cavities, sensitivity, bleeding gums, tooth loss. We recognize that oral health is essential to overall health. 
Your Registered Dental Hygienist Jen Mayhew has practiced for more than 15 years. She practiced in traditional dental offices for many years and provided the best care she could in that environment. But she always wanted to improve her clients experience and raise the quality of care. At Embrace Dental Hygiene you don't "just" have a cleaning you have an experience. A great one! Jen Mayhew, RDH
Call now to book your appt 519-736-1100 or email jen@embracedentalhygiene.com.
Don't forget to sign up to get my Top 10 Tips to a Healthier Whiter Smile.
Providing preventative dental care in Windsor Essex, Amherstburg.
Holistic approach to dental care in Windsor Essex, Amherstburg