Announcing Online Consultations for Dental Health-Get Expert Advice Without Leaving Home
Do you have a dental concern? Are you anxious about going to see a dental professional? Not able to make it to an office? Well now you can get help without setting foot in a dental office. I am now offering online dental health consultations. 
Registered Dental hygienists like me are prevention specialists. That means the care that I provide is designed to keep you out of the dentist's chair. Wait a minute you are saying, I thought you just cleaned teeth. Well I certainly do and I while I do that incredibly well, cleaning teeth is a very small part of what I do for my clients. What I really do is promote your best health, alleviate sensitivity, prevent tooth decay and eliminate gum disease. I'm a coach, a tool or a resource let's say. Because you are the one who has to do the real work. You are the one with the real power and I can help you use it.
And I can help you without you ever setting foot in my office. Do you have a specific mouth concern? Are your teeth sensitive? Do you get cavity after cavity? Do your gums bleed? Want better breath? If you need help improving your mouth health I can help. Do you want advice on what products are best for you I can help! Want your child to grow up cavity free…Yup I can help make that happen! Or are you looking for a practitioner who speaks to you? Consider this our interview!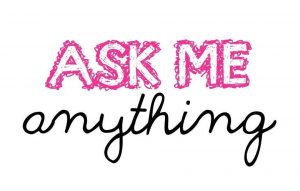 Well within reason:) Send an email to jen@embracedentalhygiene.com or click here with your concern as the subject line. I will email you back with instructions on how to set up our online consultation. That' s right online without ever leaving your house I can help you. Don't wait let's start today. Questions? That's right email jen@embracedentalhygiene.com or call me 519-736-1100.
Don't forget to sign up to receive my pdf Cavity Prevention Tips that don't include brushing and flossing.