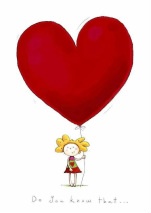 Gift from the Heart April 8/2017
Dental Hygienists Offering a Day of No-Cost Services
 The Gift from the Heart event is unique, as it allows the profession of "dental hygiene" to come together from every corner of our country in unity to work towards one common goal. On Saturday April 08, 2017, registered dental hygienists across Canada are opening their doors and their hearts to provide no-cost preventive dental hygiene services as part of a national campaign.
Embrace Dental Hygiene will be taking part for the second consecutive year. I will be providing dental hygiene services by appointment and accomodating walk ins first come first serve from 9am to 5pm. Call 519-736-1100 or email jen@embracedentalhygiene.com to reserve your spot. 
The Gift from the Heart event will be the launch to National Dental Hygienists Week.
For the ninth consecutive year, the "Gift from the Heart" event provides registered dental hygienists the opportunity to reach out to their communities and help members of the public who may be financially unable to afford oral healthcare or have difficulty accessing dental hygiene services. There are more than 100 participating offices all across Canada where the public can register to receive no-cost dental hygiene services.
"The profession of dental hygiene is forever evolving and this one day event, the "Gift from the Heart", provides registered dental hygienists the opportunity to come together and educate everyone on the importance of preventing oral disease for a healthy mouth and healthy body", says Bev Woods, CDHA member, event founder and participant.
Last year, dental hygienists across Canada saw over 800 clients during the one-day event. In the past eight years it is estimated that dental hygienists across Canada have provided over ½ million dollars' worth of dental hygiene services during the "Gift from the Heart" events.
There is still time for professionals to volunteer their services and for the public to register for treatment. If you are not from the area visit www.giftfromtheheart.ca for more details or to find a location near you.