Hey everyone! I have not been keeping up with letting everyone know what we are up to here at Embrace. I'm really sorry! This is partly due to the fact that we have been so busy growing and helping our clients achieve and maintain optimal health. But also due to the fact that blogging is not something I'm awesome at or enjoy.
But I love to learn and grow and expand my practice. To continue that I pursue education every year. This year I am attending the
American Academy of Oral Systemic Health Conference in Nashville Tennessee. The reason I've chosen this conference is because it aligns so well with Embrace Dental Hygiene's mission and philosophy. We want to connect your mouth and your systemic health! We don't just offer oral care but whole body care.
The AAOSH conference is called "Practicing Complete Health: Turning Science into Action".  What can I say I'm a total dental nerd because I'm so excited to attend workshops and lectures on topics like probiotics, breakthroughs in oral health using botanicals and nutrition, Airway & The Role of Orthodontics in Complete Health, identifying heart disease through oral health care and so many more. I'm even more excited to return and apply these breakthroughs to my practice and help our clients.
I leave tomorrow to drive to Toronto and fly to Nashville. If you contact me and I'm slow to return your call or correspondence please be patient. There will be lots to do professionally and of course some exploring to do as well.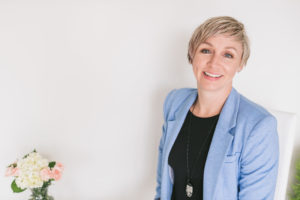 Here are some stats you may not know about oral health. These are American from the AAOSH
Why is oral health care so important?
95% of Americans who have diabetes, also have Periodontal Disease.
Gum Disease and tooth loss increase risk of Alzheimer's Disease.
80% of Americans over 35 have some form of gum disease.
 Call or email us today to set up your free consultation! 519-736-1100