Fast natural teeth whitening. Book your complimentary consultation today 519-736-1100
Do you have an event, wedding or have you always wanted to whiten your teeth? Embrace Dental Hygiene
offers spa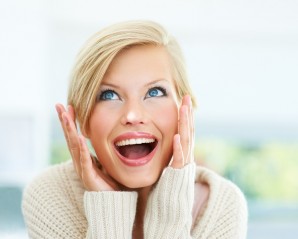 inspired  custom natural teeth whitening packages. Fast natural tooth whitening that doesn't cause sensitivity. These packages are all customizable! Your treatment is provided in our amazing heated massage chair. Enjoy the aromatherapy used to promote relaxation and wellness. Your appointment is concluded with essential oil infused hot towel service and natural lip treatment. Wonderful to pamper yourself or as a gift for someone you love. Gift certificates are available.
https://www.facebook.com/embracedentalhygiene/videos/764334527253098/
Consultations for whitening are always complimentary. Call now to book 519-736-1100.
Teeth Whitening Packages and Options
Teeth Whitening Polish $30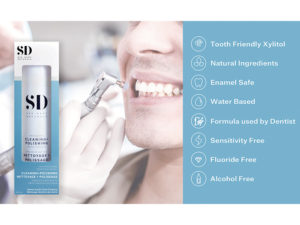 Do you love how your teeth feel and look after being professionally polished? Polishing not only removes surface stain it also removes disease causing plaque biofilm. A polish should proceed application of any whitening treatment for you to experience optimal results. At Embrace Dental Hygiene we use a custom blend of polishing paste that suits your oral health needs. Ask us about our neem, probiotic and vit D3 tooth powder;) This is also a great opportunity to apply a desensitizing agent for those who suffer with sensitivity. You don't have to wait for your cleaning to have a polish. Appointment time 15 minutes.
Flex Whitening In office LED teeth whitening $175- Add trays and 6 months of maintenance gel for $50
This package includes teeth polishing and the Spa Dent Flex 20 min LED whitening procedure. Results are immediate, no sensitivity and product is all natural. Typical results 4-6 shades lighter. Appointment time 45 minutes. Add additional 20 mins for $50. Results for 40 mins are up to 8 shades.
LED Teeth Whitening Home Kit-$140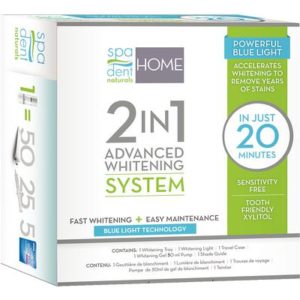 Want to whiten your teeth professionally at home? We also offer a Spa Dent light activated home kit. Maximum -results are achieved after 7-14 days use for 20 mins a day.
Boost Brightening In office LED teeth whitening $150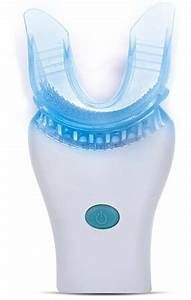 (Treatment alone $100)
Designed for those whose teeth are very light or have whitened their teeth before and want quickly brighten their smile. This package includes teeth polishing and the Spa Dent Boost 20 min LED brightening procedure, trays for at home maintenance and 6 months of product. Typical results are 1-4 shades lighter. Results are immediate, no sensitivity and product is all natural. Appointment time 30 minutes.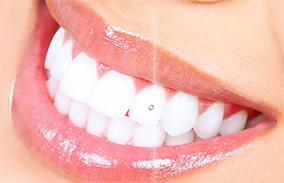 Add on a Swarovski tooth gem for the ultimate shine! $25
Add on a desensitizing treatment for $15.
Add your ideal package on to your dental cleaning appointment and save $50.
We use Spa Dent fast natural whitening products. Excellent results with no sensitivity!
Book in for your luxurious tooth treatment now! 519-736-1100 or email jen@embracedentalhygiene.com
*Whitening is not recommended for all clients. Clients will have best results after recent teeth cleaning. Maintenance is recommended to protect your amazing results.
Fast natural tooth whitening in Windsor Essex, Amherstburg. Teeth whitening windsor essex, amherstburg.