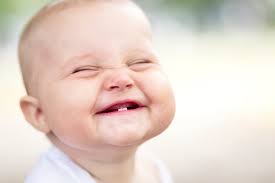 Cavity Free Kids and Adults
Embrace Dental Hygiene Offers Prevention Focused Dental Care for Kids 0 and up.
Much more than just a cleaning I offer a cavity free future. Kids and families love coming to Embrace Dental Hygiene. I pride myself on providing a comfortable, family friendly environment. I am also focused on helping you prevent dental concerns with a holistic approach to dental care. Every service you receive here sets you and your little ones up for a cavity free start. Assessment, cleaning, cavity preventing treatments, and customized care plans. There is so much more to dental hygiene than "just" a cleaning. Get the tools you need to prevent tooth decay. Prevention is pain free and affordable. Treatment can be painful traumatic and expensive.
I take dental benefits, the Healthy Smiles Program and first visits for kids are often FREE. Call now to set up your appointment 519-736-1100 or email jen@embracedentalhygiene.com
Cavity Prevention for Adults-If you are decay prone I can help. The care I provide is customized to your needs. I will find out what your risk factors are. And develop a plan to mediate them. Customized care results in less decay and improved overall health. There are no bad teeth.
Baby Teeth are Important
It's possible for your kids to have a cavity free start. There is nothing healthier than an intact cavity and filling free mouth. The fewer cavities kids experience early on the less they will experience later in life. Teeth are very important. Even the baby ones they hold the space for the adult teeth, help your children eat, assist with speech and are important for self image. Let me help you keep your little one's teeth healthy. Mom to mom I don't want my kids to experience any illness or discomfort. And I will do everything in my power to keep them healthy. I'm just as passionate about helping my clients. Prevention is pain free and affordable. Treatment can be painful traumatic and expensive.
No referral necessary call now to book 519-736-1100 or email jen@embracedentalhygiene.com
Providing preventative dental care in Windsor Essex, Amherstburg
Holistic approach to dental care in Windsor Essex, Amherstburg