Everyone would like a brighter healthier smile. Embrace Dental Hygiene will be offering a professional LED whitening treatment at Jem Glamorganic Medical Spa in Tecumseh. We will be available starting Saturday Dec 14th from 9-2.
Professional LED Tooth Whitening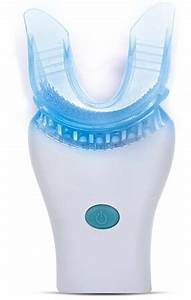 Embrace Dental Hygiene's Professional Spa Dent Boost LED teeth brightening now available at Jem Glamorganics Medical Spa. Healthy enamel lightens up to 2-6 shades in just 20 mins. A Registered Dental Hygienist will professionally polish your teeth to remove stain and prepare them for the procedure. An all natural whitening gel is applied containing gentle and effective ingredients and exposed to an LED light. Our clients rave about how quick, comfortable and effective the brightening treatment is.
Book online now or call 519-736-1100 for more info
Before and After Whitening Results
Take Home Xyliprox Maintenance Gel Available for Purchase
This is a great way to maintain your amazing teeth whitening result, or touch up.  This gel is non abrasive and contains all natural ingredients. A single container of xyliprox is equivalent to 50 syringes of whitening gel or 5 packs of whitening strips. It can be brushed on with your toothbrush or applied with your tray.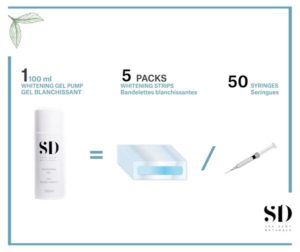 Go online or Call now to book! 519-736-1100
Embrace Dental Hygiene offers a whole body approach to dental care. Supporting your ability to maintain or achieve health with care designed for your unique needs. This service and all that we offer are green and free of harmful chemicals.
*Results vary. A professional exam and cleaning are recommended prior less than 30 days prior to any tooth whitening product to ensure best results. All oral care services should be provided by professionals to ensure safety and effectiveness. Not everyone is a candidate for this procedure.