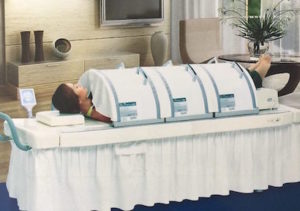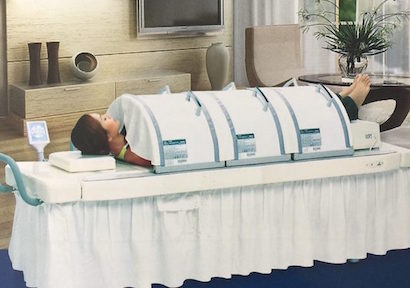 Now Available at Embrace Dental Hygiene SOQI Far Infrared Treatments
Book Online at https://embraceyourhealth1179.setmore.com/ or call 519-736-1100
The SOQI Bed with its SOQI Ceramic Heaters offers a state of the art FIR Topical Warming Unit These holistic healing benefits include:
Detoxification through the skin (perspiration) with heat therapy. Research shows the sweat from a person utilizing far infrared (FIR) contains many more toxins including heavy metals, nicotine, and alcohol.
Assists with maintaining a healthy Weight by supporting an active metabolism.
Supports the overall condition of the circulatory system and promotes circulation.
It promotes healthy skin, and immune function
Relieves minor muscle aches, soreness and tension
Promotes an overall feeling of well-being and better energy.
Promotes lymphatic draining which can reduce excess fluids.
Relaxing and stress reducing
Read more about the benefits here.
SOQI Far Infrared Treatment Prices
15 mins for $20
30 mins for $40
45 mins for $60
60 mins for $80
 Purchase a package of 3 treatments and save 10% Purchase a package of 5 treatments and save 15%, Purchase a package of 10 treatments and save 20%
Book Online at https://embraceyourhealth1179.setmore.com/ or call 519-736-1100