Just Teeth Cleaning-The Value of Health
How much do you charge for "just a cleaning"? Or you "just do cleaning"? These are really common questions I hear when people hear that I'm a dental hygienist with my own practice. To me the value of preventing oral and systemic disease and helping my clients find better health is truly priceless. That's really what I provide. I help you understand how your health and mouth health are linked and how to achieve better health.
At Embrace Dental Hygiene in Amherstburg there is no such thing as "just a cleaning"…I just remove disease causing bacteria from the teeth and tissues. I just eliminate inflammation and your risk for tooth loss and other systemic diseases. I just assess the oral cavity for the presence of disease and oral cancer. Teeth cleaning is simply a label for a part of the care process. A better question may be what's the cost of disease? Having oral disease and tooth decay increases your risks for heart disease, arthritis, cancer… you get the picture. Dental hygiene is prevention focused meaning we try to stop disease and decay before it starts and keep you out of the dentist's chair. Mouth care needs to be a high priority if you are on a wellness journey!
Each and every client has individual needs. You need and deserve customized care. You may not have had care for a long time. Or you may have had regular professional care. You may have anxiety or disease or physical limitations that increase your risks. Whatever your needs an assessment provides me with the information I need to provide safe and appropriate care designed for you.
The Assessment
At Embrace Dental Hygiene your first appointment involves a comprehensive assessment. This is a necessary part of an initial appointment in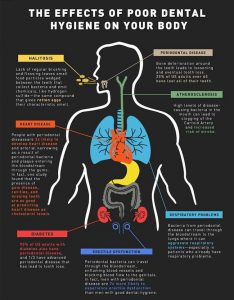 order to provide any kind of care safely and effectively. During the assessment process I examine not only the teeth and surrounding tissues but your general health. I can then develop a personalized treatment plan in collaboration with you. This plan will address your needs and help you reach your best health.
Your First Visit
Because you want to know what to expect on your first visit I've designed the new client spa inspired cleaning experience appointment. Your first appointment at my independent dental hygiene practice will cost no more than $150. This appointment includes 30 minutes of "teeth cleaning", an assessment and oral cancer screening. And this appointment is spa inspired for no extra cost in an effort reduce anxiety and promote health. Call me now to reserve your first visit and start your journey to better health! 519-736-1100 You owe it to your health and yourself.
Reserve your appointment today – Located in Amherstburg, ON  
#teethcleaning  #embracedentalhygiene #Amherstburg #spa
Serving Windsor, Essex, Amherstburg, Lasalle